Why Martin G. Schulz & Associates?
When you've been hurt or injured in an accident due to someone else's negligence, you deserve help, hope, and peace of mind. At Martin G. Schulz & Associates, our goal is to give you just that. Our compassionate and friendly team of personal injury lawyers represents the victims and families of accidents resulting in injuries, both minor and life-changing. We offer helpful legal solutions & advice to ensure your financial and emotional security stays protected.
We deal with your insurance company – so you don't have to
We truly care about our clients
We don't cut corners
Why Consulting With a Team of Personal Injury Lawyers Matters
One of the advantages of finding a local personal injury lawyer as soon as possible following your accident is that you get the legal advice you need when it comes to insurance scams and bigger settlements or compensations. Studies have shown that personal injury claimants who file their own claims receive payments that are 3 ½ times lower than claimants who file personal injury claims with legal representation.
Our Alberta legal consultants and personal injury lawyers know Canada injury law like the backs of our hands. By retaining one of our personal injury lawyers, you get the expertise you need to turn your personal injury claim in your favor. We understand the complex intricacies of arguing personal injury claims and are ready to zealously represent you in court if the insurance companies do not want to give you fair and just compensation for your suffering.
If you're looking for an experienced personal injury lawyer who can relate to what you're going through and has the collective experience & resources of local personal injury law experts at their disposal, look no further than Martin G. Schulz & Associates.
Protecting Accident Victims Since 1990
Martin G. Schulz & Associates has been in the business of protecting accident victims and their families since the start of our practice as lawyers in Edmonton & Calgary. We're well equipped to handle your case whether it involves an automobile collision, aviation or marine accident, a motorcycle fender-bender, or any accident resulting in traumatic brain injuries, spinal cord injuries, or wrongful death.
Furthermore, we aren't just injury lawyers. Our law firm also provides services for clients looking for legal advice regarding family law, business law, real estate law, criminal defense, and immigration law.
Our firm has offices in Edmonton, Calgary, Red Deer, and Vancouver, all with the local expertise you need to see your case through to the end.
Contact us today and see how our personal injury lawyers can help with your case and get you the successful settlement you deserve. Book now for an in-person or virtual no-obligation consultation that comes at no cost to you!
A Personal Injury Lawyer in Your Corner
When you choose to retain one of our personal injury lawyers, you do more than just guarantee your rights stay protected: you gain a trustworthy advocate for your personal injury case who will ensure that you receive the personal injury compensation you deserve. Your own dedicated lawyer will fight relentlessly for a compensation amount equal to your incurred losses. At Martin G. Schulz, we work for you no matter the circumstances of your personal injury case.
Likewise, doing the legal research and filling out all the needed paperwork on your own can be daunting, and often lead to stress and information overload. With a Marting G. Schulz & Associates lawyer on your side, we will take over all the necessary paperwork, conduct all legal research and investigations, deal with handling the other parties, and provide you with what you need to know to make a well-informed decision regarding your case and legal pursuits. Regardless of whether you're fighting a slip and fall injury, are part of a class action, or a medical malpractice case, you will receive fair, respectful, and judgment-free legal services from our lawyers.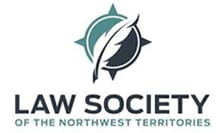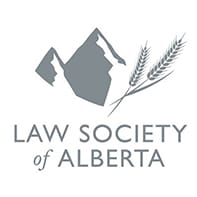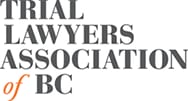 Practice Areas
Our firm is highly experienced in handling personal injury involving:
Award-winning Edmonton
Personal Injury Lawyers
From start to finish, our award-winning team of Alberta personal injury lawyers will guide you through the legal process and advocate for justice. You'll be treated with the utmost respect and receive unwavering representation so you can confidently start on the road to recovery. As your expert injury lawyers within Edmonton & Calgary, you will get the local, personalized care you need to receive the justice you deserve.
We've Helped Thousands of Local Clients Get The Compensation They Deserved
Personal Injury Success

Martin was there right away from the beginning. He was really open, kind, thoughtful, and knowledgeable about the law and for the things I was eligible for.
Personal Injury Success

A real benefit to retaining Martin G. Schulz and associates was where we didn't have expertise and were unable to advocate for ourselves, Martin and his team were able advocate for us with the insurance company to recover our losses on the financial side of things.

Other Services We Provide To Our Personal Injury Clients




No Fee Policy
The last thing an injured person needs is another bill. With Martin G. Schulz and Associates, you pay no legal fees until we secure a settlement satisfying your needs.
No Fee Policy
The last thing an injured person needs is another bill. With Martin G. Schulz and Associates, you pay no legal fees until we secure a settlement satisfying your needs.
Personal Injury Law Frequently Asked Questions
Contact
Time is of the essence when it comes to personal injury claims. Evidence, witnesses, and memories can get lost or fade, so the sooner you start the process, the better. From the moment you contact our firm, we'll work to understand your situation, answer all your questions, and develop a plan to get you the justice and compensation you deserve.
Contact us today for your free, no-obligation, private consultation.