Overview
A traumatic brain injury can be one of the most devastating and permanent injuries. They often create lifetime complications and affect every area of life. If you or a loved one suffered a traumatic brain injury due to someone else's negligence contact one of our lawyers to see if you may be entitled to compensation to help with a lifetime of healing and recovery.
At Martin G. Schulz & Associates, our legal team prosecutes brain injury and other serious or permanent injury cases throughout Western Canada. Our personal injury lawyers and associate professionals are here to serve you during your difficult time. We want to take the burden off your shoulders and obtain the compensation that will assist you with medical bills, rehabilitation, loss of wages, and at-home stay costs.
At Martin G. Schulz & Associates, we vow to treat each case on an individual basis. Our team of personal injury lawyers is dedicated to working with each of our clients and their families with a great amount of attention to your specific case. No claim is too small, and all of your concerns will be addressed by our attentive and understanding team.
We want to assist you in your recovery!
Our Personal Injury Lawyers Are Here to Help You in Any Way We Can
We understand how confusing and complex filing traumatic head injury claims can be— that is why our consultations are free and of no obligation. Our law firm aims to ensure our clients leave with a clear understanding of what legal options are available to them if they wish to pursue their case.
Regardless of if you know the full extent of your or your loved one's injuries, we recommend consulting with an experienced brain injury lawyer as soon as possible. As the consequences of traumatic head injuries may not manifest until years down the road, it is important that you file your claim within the two-year limitation period so our lawyers can investigate your case as thoroughly as possible.
We provide our injury law services all over Vancouver and Alberta, particularly around the Edmonton and Calgary regions. If you have any questions or concerns, be sure to contact us toll-free at 1-800-253-2105.


No Two Brain Injuries are the Same
No two brain injuries are the same so it's important that your claim is treated that way and not handled with a cookie-cutter process.
Our first step is to find out what you want from your claim. We understand that a brain injury will likely be a burden for years to come as you work through recovery, therapy, and treatment. We want to make sure that we understand exactly what your goals are so we can respect them every step of the way.
Next, we'll review your accident report, police report, and any other documentation related to your injury. If necessary, we'll use our experts to help recreate your accident, answer any critical questions, or resolve any unresolved issues. The goal is to undeniably prove fault and that your injuries were caused by the other parties' negligence so that the insurance companies can't deny your claim or offer you a low, unfair settlement.
At every step, our team will look for creative, innovative solutions that are suited to your unique injuries and circumstances, as well as your goals.
As part of our representation, we've also created a substantial network of medical professionals who can help you with your recovery long after your case is resolved.
Some Types of Brain Injuries
Paediatric Brain Injuries
Diffuse Axonal Injury (DAI)
What is a Traumatic Brain Injury (TBI)?
A traumatic brain injury, or TBI, is when physical trauma interrupts the normal function of the brain, such as bruising, bleeding, tearing, or twisting of brain tissue. Symptoms can include:
Severe or consistent headaches
Dizziness
Memory loss
Vision problems
Trouble with coordination
Insomnia
Nausea
Depression
Changes in personality or mood
TBI's come in two forms: acquired and in-born. Acquired brain injuries occur any time after birth and are often caused by a sudden or forceful impact to the head. In-born brain injuries are those that develop before birth. Sometimes, in-born brain injuries are naturally occurring, but they're often caused by negligence by a medical professional.
The law provides substantial protection to those who suffered a TBI due to the negligence or recklessness of another, whether it was acquired or inborn. Our team has years of experience representing victims of both and we'll help you understand all your rights and options.
Important Timelines To Consider If an Accident Has Led to a Brain Injury
You generally have two years from the date of your accident to file a lawsuit against the at-fault parties for your injuries
You have seven days from the date of the accident to inform your insurance company of what has occurred and that you were hurt
You have ten days to provide additional information to your insurance company if and when they request it to determine how much you may be entitled to. If you fail to provide additional information following their request, your claim may be suspended or dismissed
You have thirty days to complete the accident benefits application sent by your insurance company
For more information on crucial timelines regarding your TBI claim or case, be sure to call us. Our lawyers will be happy to answer any questions you may have.
Three Basic Levels of TBI Severity
Mild
With mild TBIs, the victim may only experience a few seconds or minutes of unconsciousness, if any, following the accident. Confusion or disorientation may also be present in the absence of unconsciousness.
Medical imaging tests may also show that the brain was uninjured— though, we highly recommend that you continue to monitor the victim for any changes in mental functioning.
Moderate
Moderate brain injuries are determined by the following factors: the loss of consciousness that may last a few hours, and the consistent state of confusion that follows lasting up to a few weeks. A concussion is classified as a mild TBI.
The complications of moderate TBI include physical, cognitive, or behavioural consequences. These difficulties may last for months following the accident and could be permanent.
Severe
The most severe TBIs are both life-threatening and life-changing. Severe TBIs are often diagnosed following an open head trauma where the skull has been dealt with a crushing blow. Closed head injuries can also result in severe brain injuries.
It is important to note that even the mildest of head injuries can have serious and long-lasting effects. Whether or not you've suffered a mild or severe brain injury, you deserve the help and compensation that you're entitled to. Our lawyers have helped thousands of victims fight for fair payments, and we are prepared to work diligently for yours.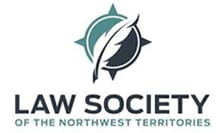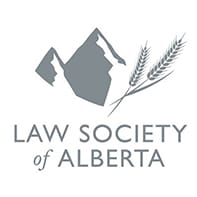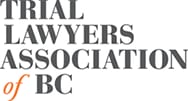 Contact
Time is of the essence when it comes to personal injury claims. Evidence, witnesses, and memories can get lost or fade, so the sooner you start the process, the better. From the moment you contact our firm, we'll work to understand your situation, answer all your questions, and develop a plan to get you the justice and compensation you deserve.
Contact us today for your free, no-obligation, private consultation.