Providing Criminal Law Services Since 1990
For years we've been helping victims in the Calgary region with more than just their personal injury cases. At Martin G. Schulz & Associates, we specialize in both personal injury and criminal defence. If you or a loved one have ever found themselves on the wrong side of the law, please do not hesitate to get in touch with us! We will ensure that you are provided with all the information you need to fully understand what you are being charged with, what your legal options are going forward, and give you peace of mind during this stressful period of your life.
Bankers Hall West Tower10th Floor, 888 - 3rd St. SWCalgary, AB, T2P 5C5
Wednesday
9:00 AM - 5:00 PM
Thursday
9:00 AM - 5:00 PM
Airdrie
Aldersyde
Balzac
Banff
Beiseker
Bragg Creek
Canmore
Carseland
Carstairs
Chestermere
Cochrane
Crowfoot
Crossfield
Diamond Valley
Didsbury
Drumheller
High River
Langdon
Longview
Millarville
Morley
Nanton
Okotoks
Olds
Queenstown
Rockyford
Strathmore
Sundree
Three Hills
Vulcan
Don't see your location here? Call us at 1-800-232-9454 or contact us to find out if we can service your area!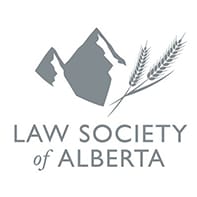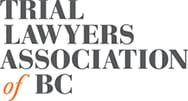 Strategic Criminal Defence Advice From Our Calgary Criminal Lawyers
No matter the circumstances behind your criminal charge, you have the right to a fair and just court proceeding. Having the right lawyer on your side means more than just protecting yourself; it also means that you're taking the steps necessary to ensure that you stay well-informed of what options are available to you throughout the legal process.
When you choose to retain one of our Calgary criminal lawyers, you do more than just protect yourself in the criminal justice process. You also help regain peace of mind for yourself, your family members, and your loved ones.
Accepting Your Criminal Charge Isn't Always The Answer
Unfortunately when individuals are first issued a criminal charge for a minor criminal offence, they often accept the punishment they have been sentenced to with nothing but a downturned head. It is important to note, that no matter the nature of your offence, it is always possible to challenge your charge.
At Martin G. Schulz & Associates, we've helped thousands of victims fight their cases with the Crown for a lighter or reduced sentence, an appeal, or to even have the charge dropped. We want you to understand that even if it feels like the walls are closing in on you, there is always an option available to move forward.
In addition, once you plead guilty to a criminal offence — there is no going back. Even if this was your first offence, having a criminal record can severely impact your life for the worse. Depending on the circumstances and nature of the crime, your offence may stay on your record for a lifetime.
Don't let one mistake ruin your future! Get in touch with one of our lawyers today at (403) 245-9200.
Criminal Defence Experience
When it Matters Most
From challenging domestic assault charges to defending property damage allegations, our criminal lawyers have the expertise to ensure that you get the legal representation you need to regain your peace of mind. Our lawyers will guide you through the legal process, discuss your legal options, and respect your wishes with regard to your criminal case.
No matter the circumstances of your criminal offence, our Calgary criminal lawyers will always be on your side.
See our client reviews
4.9 / 5
Based on 29 reviews
posted on Google
We are here to assure you that the law is on your side even if it feels like your world has been flipped upside down.
From Our Clients...
I heard about Martin but didn't know how good he was until I needed him. If you ever have to have a lawyer, you need Martin because he's always there to answer you and is confident in what he will say. You should definitely call Martin, he's really awesome and he will definitely make it worth your money!
From Our Clients...
I would have missed out on my daughter going to her first day of kindergarten [...] I was told about Martin and called him and he told me not to worry about it and that he would set up my next court date and talk to legal aid himself. Martin was pretty sure he could get me no jail time from the start, he gave me quite a bit of confidence. I cried tears of joy that he was able to help me be with my children and still be able to work and provide for them. If I had to re-do it all, Martin would be my go-to person because he was there for me.
From Our Clients...
Because of Martin, I get to see my kids... I get to travel. I know, for sure, Martin is the best lawyer and he will do anything for you, so don't hesitate – call him and he will answer for you at any time. He's going to be there for you.
From Our Clients...
I was really scared I was going to lose my business, and I didn't want to end up having to call my kids from jail. Now, I feel like I can go back to living my regular life again, and I can run my business again and take care of my family. That's all because of Martin.
No Fee Policy
The last thing an injured person needs is another bill. With Martin G. Schulz and Associates, you pay no legal fees until we secure a settlement satisfying your needs.
No Fee Policy
The last thing an injured person needs is another bill. With Martin G. Schulz and Associates, you pay no legal fees until we secure a settlement satisfying your needs.
Criminal Law Frequently Asked Questions
Contact
Time is of the essence when it comes to personal injury claims. Evidence, witnesses, and memories can get lost or fade, so the sooner you start the process, the better. From the moment you contact our firm, we'll work to understand your situation, answer all your questions, and develop a plan to get you the justice and compensation you deserve.
Contact us today for your free, no-obligation, private consultation.