Why Choose Martin G. Schulz & Associates?
When you've been hurt or injured in an accident through no fault of your own, keep Martin G. Schulz & Associates in mind to get the help you deserve.
35 years in business
Alberta based, western-focused
Simple, no-fee policy: You don't pay until we collect
It's about you, never about us
No flash, just results
Alberta Personal Injury Lawyers Looking Out For You and Your Family
The West's Most Trusted Personal Injury Allies
Welcome to the Alberta-based law firm of Martin G. Schulz & Associates. Our goal is, and always has been, to provide our clients across Western Canada with help, hope, and peace of mind after suffering a serious accident or injury. We are passionately committed to helping accident victims and their families rebound from the life-altering devastation that injury accidents and fatal accidents can cause. We make sure that our clients know they are not alone and that our personal injury lawyers sincerely have their best interests at heart.
Personal Injury Means More Than Just Physical Suffering
When you or a loved one sustain a serious injury due to someone else's negligence, carelessness or recklessness, it takes more than a physical toll. It can affect yourself and your family members mentally, emotionally, and financially long after the incident has occurred. In addition to the pain or injury, you may also be faced with:
Significant medical expenses
Loss of income
Financial instability and stress
Reduced quality of life
Lifelong health issues
Grief over loss of a loved one
And more
Trust Western Canada' s Award-Winning Legal Team
Our team of personal injury lawyers in Edmonton, Calgary and Vancouver are here to assure you that the law is on your side. When an accident caused by no fault of your own turns your life upside down, it is your legal right to seek justice and receive fair compensation for your injury and losses.
Get the Help You Need When You Need It Most
Our mission is to help you achieve the best possible results from your personal injury claim. Our Alberta injury lawyers offer:
Respect. You can rest assured that you will be treated with the utmost respect through the entire legal process, and that your goals and wishes are strictly honoured from the moment you first speak with us.
As experienced personal injury lawyers, we understand what you've been through, and want you to know that your personal injury claim will always be about you and your needs, never about ours.
Representation. Helping accident victims and their families has been our passionate focus since our founding in 1990. To us, you are never 'just another client'. Our years of personal injury experience ensure that every accident victim we represent receives the right advice and legal support tailored to their individual situation. The impact your accident and resulting injuries will have on your life is as unique as you are, and your case will always be handled with comprehensive, customized and compassionate representation.
Recovery. Money will never undo what you've been through or bring back someone who's been lost. But relieving financial stress can help you put your accident in the past and move forward with your life. Helping you receive fair compensation is our focus, with the goal of securing a settlement sufficient to cover present and future medical expenses, replace lost income, and restore financial stability while you and your family concentrate on recovery and rebuilding your life.
Reasons You Need an Attorney
Insurance Scams
It's not really a surprise that avoiding claim payouts is how insurance companies all across the country stay in business. Here in Alberta, it's no different.  When an injury accident is reported to an insurance company, a quick settlement may be offered, before the incident particulars or the magnitude of the victim's injuries is fully understood.  If so, it's usually a low offer that will barely cover the client's needs, or possibly no offer by deeming the claim invalid.
How Can You Protect Your Rights and Ensure a Fair Claim Settlement?
The time immediately after an accident is when the victim is the most frightened and vulnerable. Insurance companies may take advantage of this, knowing that someone who's hurting will often take the first offer presented to them before realizing they could be entitled to much more. Unfortunately, once an offer is accepted, the victim can neither sue nor file a new claim for a better settlement, and the insurance companies are counting on this. Hiring a personal injury lawyer is the best way to protect your rights and ensure a fair settlement is reached.
Bigger Settlements When Retaining an Alberta Personal Injury Lawyer
An Insurance Research Council study showed that settlement for personal injury claimants represented by a personal injury lawyer resulted in amounts 3.5 times larger than those who filed claims independently. Thousands of dollars or more potentially back in your pocket can go a long way in helping you make a successful recovery.
| | | |
| --- | --- | --- |
| TYPE OF ACCIDENT OR INJURY | AVG. SETTLEMENT WITH AN ATTORNEY | AVG. SETTLEMENT WITHOUT AN ATTORNEY |
| Auto Accident | $21,000 | $7,000 |
| Brain Injury (TBI) | $500,000 | $165,000 |
| Spinal Cord Injury, Severe | $1,000,000 | $375,000 |
Physical Effects of Car Accidents
Anyone who has ever been involved in an accident can attest to the fact that regardless of how minor it may seem, severe injuries can result. Victims involved in minor accidents can suffer from whiplash, soft-tissue injuries, burns, spinal injury, broken bones, brain injury, bruises, paralysis, and even wrongful death. Your primary goals if you've been involved in a car accident should be to deal with your injuries and heal. Following that, you should seek reimbursement for any medical bills, lost wages and damage to your property.
In 2020, there were over 150 thousand new vehicle registrations and over 1.7 million cars being sold in Canada.

According to the Canadian Transportation Safety Board, 160,000 road accidents occur in Canada annually. This translates to 2,800 to 2,900 people losing their lives on the road every year.
How Do Our Personal Injury Lawyers Help Victims Get More Money?
Our personal injury team knows injury law inside and out, and strives to keep current with trends and changes in the law by consistently educating ourselves, ensuring no critical legal steps are missed in the claim or litigation processes.
We don't let insurance companies bully us or our clients. Should the company put up a fight to avoid paying a fair claim settlement, we are fully prepared to go to court. Our Alberta personal injury lawyers have the knowledge, skills, and resolve to build a rock-solid case that will present the facts in a way that will give our client the best chance at fair compensation.
We help victims of:
Automotive Accidents
Aviation & Marine Accidents
Motorcycle Accidents
Brain Injuries
Wrongful Death
Spinal Cord Injuries
Every personal injury victim deserves fair and equitable compensation, no matter the unique circumstances of the accident. At Alberta's own Martin G Schulz & Associates Personal Injury Law Firm, be assured we will conduct a thorough investigation of your case, painstakingly review all the facts, seek expert care and advice from medical professionals, and clearly identify the party at fault so that we may file a rock-solid claim on your behalf.
No matter what you've been through, please know that we're here to help.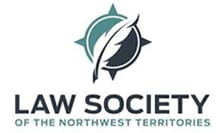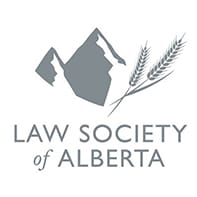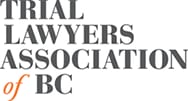 Award-winning Alberta
Personal Injury Lawyers
From start to finish, our award-winning team of personal injury attorneys will guide you through the legal process and advocate for justice. You'll be treated with the utmost respect and receive unwavering representation so you can confidently start on the road to recovery.
We've Helped Thousands of Local Clients Get The Compensation They Deserved
Personal Injury Success

Martin was there right away from the beginning. He was really open, kind, thoughtful, and knowledgeable about the law and for the things I was eligible for.
Personal Injury Success

A real benefit to retaining Martin G. Schulz and associates was where we didn't have expertise and were unable to advocate for ourselves, Martin and his team were able advocate for us with the insurance company to recover our losses on the financial side of things.

No Fee Policy
The last thing an injured person needs is another bill. With Martin G. Schulz and Associates, you pay no legal fees until we secure a settlement satisfying your needs.
No Fee Policy
The last thing an injured person needs is another bill. With Martin G. Schulz and Associates, you pay no legal fees until we secure a settlement satisfying your needs.